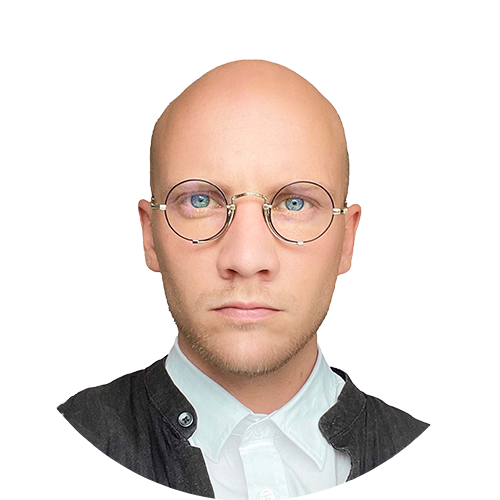 Graphic Designer, Art Director, Painter & Sculptor
​​​​​​​
Jonas Rosenquist is a renowned graphic designer and art director with a passion for creativity that knows no bounds. Born and raised in a creative environment on a small island in the archipelago of Stockholm, Jonas' love for art and design was nurtured from an early age. He spent his days painting and drawing, honing his craft and perfecting his techniques.
Jonas' education and experience have taken him across the globe, from
Berghs SoC in Stockholm to 
the Academy of Art University in San Francisco. His Bachelor of Fine Arts studies in San Francisco gave him the skills and expertise to take on a graphic designer role for a global enterprise in Paris, France.
Today, Jonas runs his own

design studio

in Paris, where he offers tailored design solutions to clients from all over the world. His experience working with various brand teams has given him a deep understanding of brand needs, and the ability to exceed client expectations. Jonas has a unique ability to translate ideas into compelling visuals that capture the essence of a brand and bring it to life.
With a commitment to excellence, Jonas works closely with clients to understand their creative needs, deadlines, and budgets. He offers consultations on how to improve their brand image and achieve their desired outcomes. Jonas' impressive portfolio of work speaks for itself and demonstrates his creativity, versatility, and attention to detail.
If you're looking for a graphic designer and art director who can take your brand to the next level, Jonas Rosenquist is the perfect choice. Contact him today to discuss your next project!